Venue
Kimpton La Peer Hotel
627 N La Peer Dr, West Hollywood, CA 90069
West Hollywood, CA, US, 90069
Networking you'll enjoy. Make and build professional connections that can advance your career.
Please register in advance for a discounted admission of $10. You'll get reminders and be added to our email list for future events! Admission at the door is now $15.
Watch our video about how Out Pro Networking works!
Network in person with Out Professionals!
Join us in the courtyard of the La Peer Hotel. At our welcoming networking mixer, it's easy to make new contacts and further connections with people you know.
Color-coded industry badges will help you identify and connect with people in your industry or make it easier to connect with those in industries that matter to you.
Be sure to pocket a handful of business cards to exchange for later follow-up.
Out Pro creates a welcoming environment that welcomes the full diversity of the LGBTQ community as well as supportive allies. Our growing national chapter network can help you create connections that can advance your career.
You never know whom you'll meet.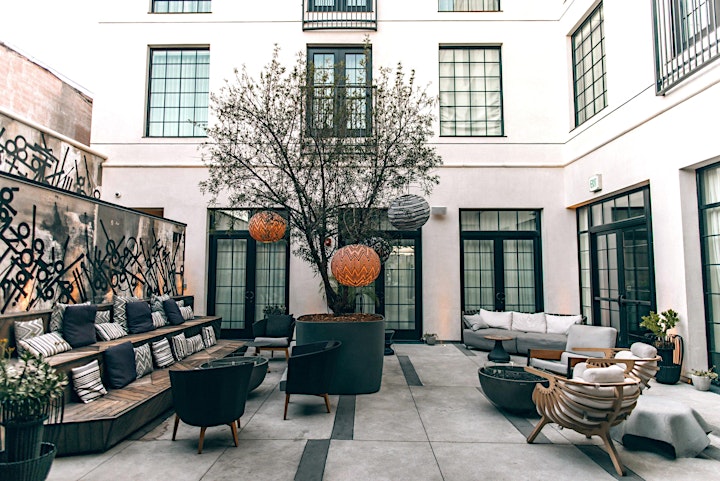 Consider the Benefits of a Lifetime Membership
To help fund our growth, Out Professionals is offering a limited number of Lifetime Memberships. Besides free admission to networking and most other events in perpetuity, Lifetime Members receive the following exclusive benefits:
One embroidered Out Pro polo shirt
A personalized, silver Lifetime Member name badge
Permanent listing in the Lifetime Members Circle on our website
One special, annual event reserved for Lifetime Members.
A Lifetime Membership costs $1,500 ($2,500/couples), which can be paid in 12 automated monthly installments. What's more, your donation can be tax-deductible through Out Pro Ed, our new 501(c)(3) foundation. To get started or ask questions, email us at membership@outprofessionals.org.