Venue
The Academy SF
2166 Market Street, San Francisco, CA 94114
San Francisco, CA, US, 94114
Networking you'll enjoy – and that works! Make and build professional connections that can advance your career.
Watch our video about how Out Pro Networking works.
Meaningful Networking for LGBTQ Professionals!
Join us for our launch event at The Academy, San Francisco's Premier LGBTQ+ Social Club. At our welcoming networking mixers, it's easy to make new contacts and further connections with people you know.
Color-coded industry badges will help you identify and connect with people in your industry or make it easier to connect with those in industries that matter to you.
Be sure to pocket a handful of business cards to exchange for later follow-up.
Out Pro creates a welcoming environment that welcomes the full diversity of the LGBTQ community as well as supportive allies. Our growing national chapter network can help you create connections that can advance your career.
You never know whom you'll meet.

The first 80 guests will have the opportunity to experience 1800 Tequila in a complimentary specialty cocktail created for this event. A nonalcoholic alternative will also be available.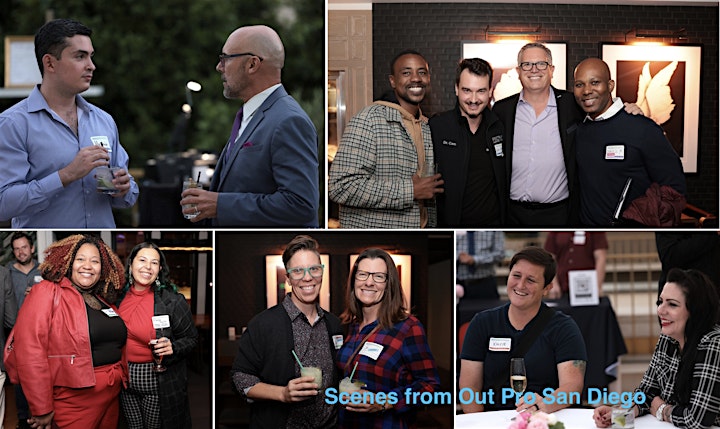 Please register in advance for a discounted admission of $15. You'll get reminders and be added to our email list for future events! Admission at the door is $20 and is space available. Admission helps cover some of the costs of hosting the event and reaching the professionals you want to meet.

The Academy offers a community-focused social environment as an alternative to traditional nightlife, forging meaningful partnerships and building a vibrant community. Established in 2017, the Academy is expanding next door in the coming months. Learn about membership.