Venue
La Vibra - Flatiron
37 West 26th Street, New York, NY 10010
New York, NY, US, 10010
Make new connections at our networking mixer that warmly welcomes the full diversity of the LGBTQ community and supportive allies.
Watch our new video about how Out Pro Networking works!
Join us at the newly opened "La Vibra," a Latin-themed cocktail lounge in the Flatiron. Enjoy inspired cocktails or your usual favorites, while being tempted by Latin American small plates. With a cocktail menu by mixologist Damiano Coren of the SA Hospitality group (St Ambroeus, Felice, Casa Lever), a creative food menu from executive Bradley Stellings (Chopped, Patina Restaurant Group), and ambience designed by Chris Kofitsas (Catch LA, ABC Kitchen, Gansevoort Park), La Vibra guest experience is a unique and refined collaborative effort that won't disappoint. Arrive early for drink specials until 7:30 pm.
You'll arrive at Out Pro's welcoming monthly networking mixer with an opportunity to meet and make professional connections:
Color-coded industry badges will help you identify and connect with people in your industry or ones where you want to make a connection.
Pocket a handful of business cards to exchange for later follow-up.
Better yet, get a Dot to seamlessly share the contact info you want.
You never know whom you will meet at Out Pro.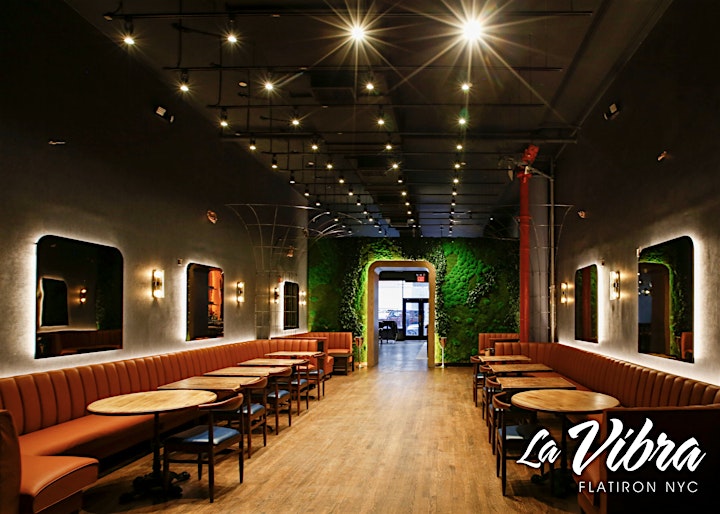 Community Engagement Table -Nominate Your Cause for February
Do you have a cause you want to share with LGBTQ professionals? Our new Engagement Tables introduce community causes and diversity-positive companies to our community of motivated, community-conscious professionals. Learn how to become involved.
Share your contact info easily with Dot.
Upgrade your networking to the next level with Dot!
Our Dot is a flat sticker that fits under mobile cases
Simple to set up; share just the info you want
Only one person needs a Dot to connect
One-time purchase, no subscription fee, limitless shares.
You can pre-purchase a Dot for $25 for pick up at our event.
Consider the Benefits of a Lifetime Membership
To help fund our growth, Out Professionals is offering a limited number of Lifetime Memberships. Besides free admission to networking and most other events in perpetuity, Lifetime Members receive the following exclusive benefits:
One embroidered Out Pro polo shirt
A personalized, silver Lifetime Member name badge
Permanent listing in the Lifetime Members Circle on our website
One special, annual event reserved for Lifetime Members.
A Lifetime Membership costs $1,500 ($2,500/couples), which can be paid in 12 automated monthly installments. What's more, your donation can be tax-deductible through Out Pro Ed, our new 501(c)(3) foundation. To get started or ask questions, email us at membership@outprofessionals.org.